Trial of Anglophone Leaders: Defense Counsel Blocks Prosecuting Proposal, Case Adjourned
The Defense Counsel of the Anglophone Strike forerunners incarcerated in Yaoundé, have rejected the Proposal by the Prosecuting Bench at the Yaoundé Military Tribunal to try banned Consortium leaders together with other actors arrested in the different towns of the two regions.
The trial which took place for the second time on Thursday March 23, 2017 was a crowd puller. Dozens of Legal Luminaries like former Batonniers Barrister Tchoungang and Sama Francis answered present including sympathizers.
The banned Consortium leaders Barrister Agbor Balla, Dr Neba Fontem, Mancho Bibixy were visibly happy from the look on their faces. Barrister Balla is even pictured discussing in a friendly way with Bibixy behind some seated lawyers, a sign that the trial has not weakened their spirit.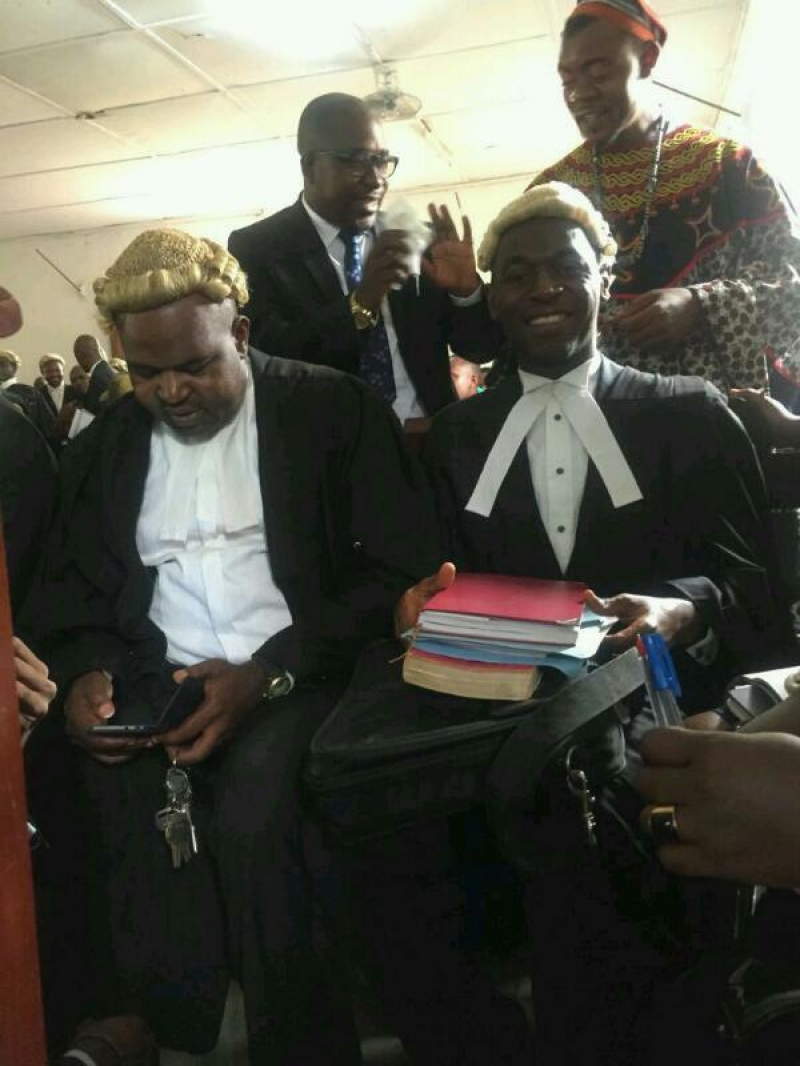 The Prosecution also rejected appeal by defense to grant bail to their clients.
The case has been adjourned to April 27, 2017 but a preliminary hearing has been scheduled for April 7.
Barrister Agbor and company were apprehended last January 17, 2017 same day when Internet was disconnected in the two English speaking regions.
 'Ghost Towns' In Solidarity
Major towns such as Kumba,Kumbo,  Muyuka, Bamenda, partial parts of Buea, Tiko, Mutengene, Mamfe observed ghost town in solidarity with the ongoing trial of the Anglophone leaders and other youths arrested during the strike action. Towns remained dry, while shops were permanently shut down. No trader was found at Food market in Bamenda which was recently visited by wild flames.