Human Interest :New Wouri SDO Gets Baptism of Fire As Over 100 City Council Workers Begin Strike
Over 100 workers of the Douala City Council on Monday April 10, 2017 went on strike action blocking entrance at the Council's Premises brandishing placards denouncing years of no Health Insurance and other amenities.
Solidarity! Solidarity! Unity is Strength! The workers dressed in black, chanted in front of the Council and beside the road with placards in their hands. They were both men and women, some who have worked for over 10 years, yet not health insurance coverage.
As early as 6am the appointment was respected and they all gathered to fight for their rights, rights which they say have been trampled upon by City Council Government Delegate Dr Fritz Ntone Ntone.
This was seen a major and quick challenge to the newly installed Senior Divisional Officer for Wouri, Marche Bertand Joseph, installed into his functions only last week.
But the Council workers will not give in for the peace of the SDO.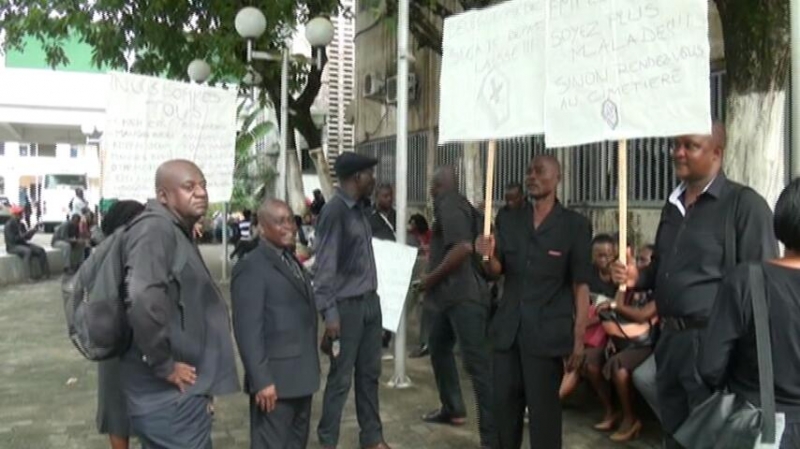 "Our health is important, some of us are in hospital but cannot pay their bills," one of the striking workers told Cameroon Info Net reporter.
His office just opposite the City Council, the Divisional Officer for Douala One, Jean Marc Ekoa Mbarga was commissioned by the SDO to solve the issue. He arrived the scene flanked by the Government Delegate, promising the striking workers better days ahead.
At Press time, a tripartite meeting had been programmed to resolve the situation.