CRTV Veteran Sport Journalists Fon Echekiye Summoned At SED
Ace CRTV's Sport Journalist, Deputy Director in charge of coordinating new Television Channels has been summoned to appear before investigators at the State Defense Secretariat of the National Gendarmerie.
The sports commentator is expected to appear before at SED on Tuesday March 28, 2017 by 9am local time.
Though the reasons for his convocation is not made known in the summon served him upon instructions from 'hierarchy', it however revealed that it is related to Treason according to the criminal Procedure Code.
If he is apprehended, he will become the 9th Journalists to be arrested since the start of the Anglophone problem.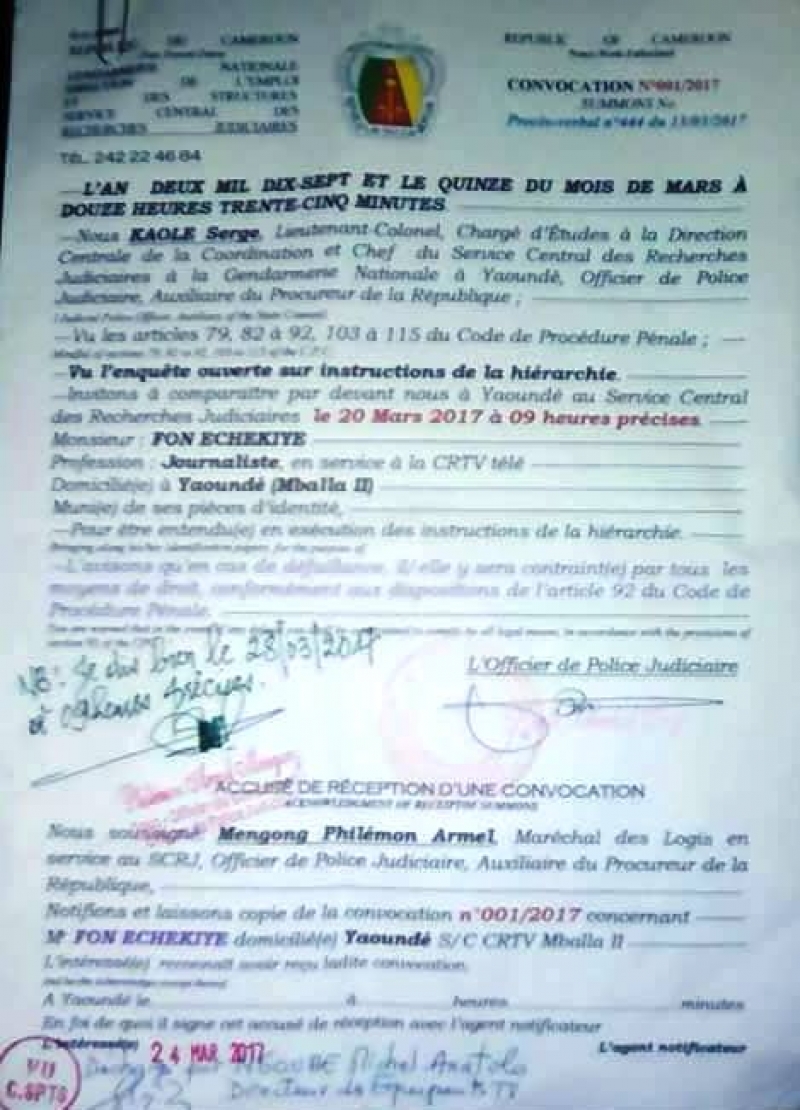 His appearance will be the second in one week after Barrister Akere Muna was previously heard at the same institution in relation to the Anglophone crisis.
Fon Echekiye writes on his facebook page that "Bracing up For unusaul chat Tuesday."